Junior Sales Advisor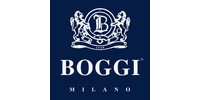 0041763917870
www.boggi.com
Country :

Hungary

Region :

Town :

BUDAPEST
Category :

Contract type :

Availability :

Full time

Experience :

Student
Company description
Since 1939, Boggi Milano plans and designs contemporary men's fashion with a unique style. References from the past and visions of the future generate the elegance of the present.
Being contemporary and feeling at ease in every situation. This is what are aiming at and achieve men who choose to share Boggi's sober taste, made of precious balance and bound to highlight the quiet strength of normality, expressing without ever exceeding.
Boggi Milano is now present in the European, Asian and Emirates markets with over 135 stores in more than 28 countries, confirming the worldwide success of the brand's Made in Italy exports, equated with elegance and quality.
The winning formula for this success is the combination of dynamism, determination, passion and energy, that are the main ingredients of the worldwide retail expansion strategy.
Values shared by all the people who are part of Boggi Milano world. A Company that constantly grows that is always looking for determined and passionate people who want achieve their goals and their objectives.
Job description
Boggi's Store Sales Advisor represents the Company towards the customer. He/she is a sales professional and applies this professionalism in promoting the corporate image, in the Store's turnover as well as in customer satisfaction and loyalty. Moreover, he/she collaborates in achieving the quantitative and qualitative objectives for both the division and the Store.

Responsibilities:

•Is versatile and is responsible for general Store activities, thus ensuring maximum customer satisfaction.
•Is aligned to the style and qualitative standards of the Brand throughout the Sales and after-sales process.
•Has an in-depth knowledge of all the products in the assigned Product range and is always up-to-date on all the Product range in the Store.
•Knows the warehouse's stockcount of the assigned products thus maximizing sales.
•Takes full advantage of all contacts with customers in the Store, and promotes both the Brand and the Product.
•Reorganizes the products at hand displayed and ensures that they are displayed properly in his/her department.
•Manages sales and optimizes each step of the sales process:
-Welcomes and knows regular customers
-Knows the customer's needs, both expressed and hidden
-Presents and adds value to the product range
-Demonstrates, recommends and contextualizes the products available
-Checks customer requirements while the product is being tried and responds to any further requests
-Promotes complementary, additional or differential sales
-Ensures customer loyalty by collecting the customer's information and
entering it into the DB, thus linking it to the Sale
-Accompanies the customer to the cash desk and prepares the packaging
-Thanks the customer, accompanies the customer out and says goodbye

•Guarantees after-sales service with the same spirit as in the sale, following company standards in maintaining customer satisfaction and loyalty in order to promote the Brand image.
•Guarantees actively the tidiness and cleanness of the store.
•Deals with complaints, with the support of a manager, if necessary.
•Follows-up orders taken.
•Participates in the inventory.
•Contributes to and creates an overall positive atmosphere in the store and considers its performance.
•Collaborates with others colleagues.
•Communicates to the Store Team Leader any information gathered from the customer.
•Is constantly up-to-date regarding fashion trends, knows and monitors competition.
•Understand KPI's value in order to closing the sale in a positive way
Profile
Requirements:

• At least 2 years of experience
• Good standing
• Organized and accurate
• A strong desire to achieve results
• A passion for the industry and brand
• Excellent knowledge of the local language
• Additional languages beneficial
• Able to work in fast pace environment


Contact
Beatrice